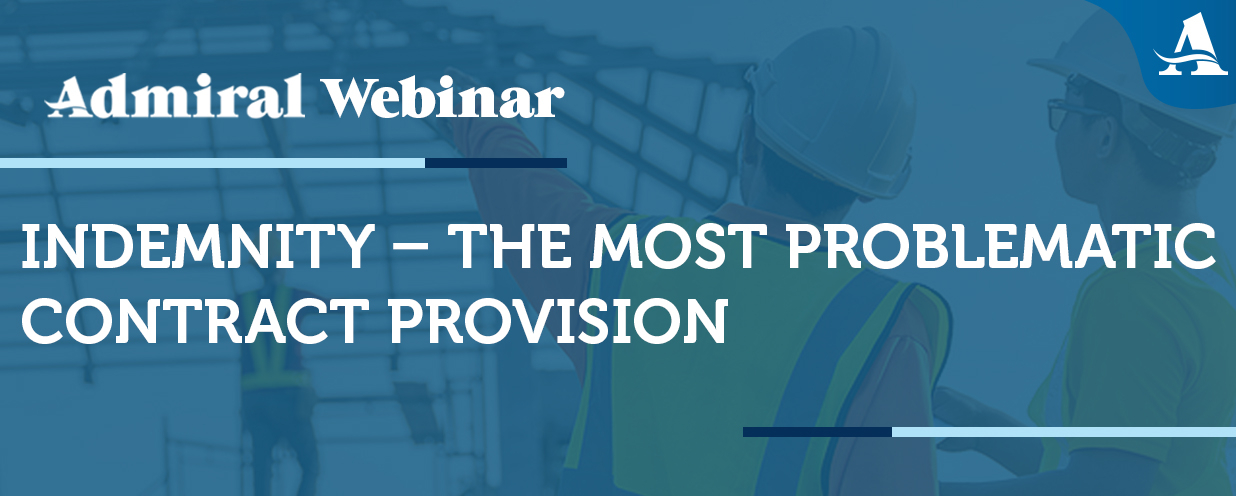 A&E Webinar: Indemnity – The Most Problematic Contract Provision
Admiral Insurance Group sponsors 30 minute on-demand to the point webinars on topics impacting the design and construction industry. Webinars are delivered by SmartRisk, an industry-leading risk management consultancy for the industry.
About the Webinar
Of all the contract provisions, indemnity has the most far-reaching liability implications. Indemnity language can be confusing. This webinar will discuss; what is it, enforceability, and recommendations on how to manage this problematic contract provision.
Who should watch the recording?
---
Complete the form below to view the video