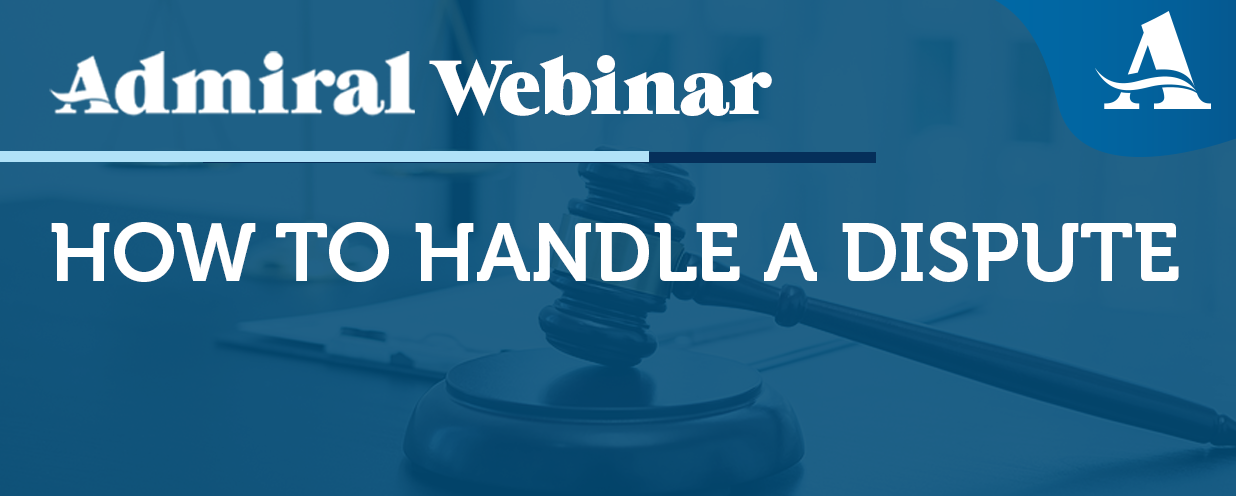 A&E On-Demand Webinar: How to Handle a Dispute
Admiral Insurance Group sponsors 30 minute on-demand to the point webinars on topics impacting the design and construction industry. Webinars are delivered by SmartRisk, an industry-leading risk management consultancy for the industry.
About the Webinar
A key component of a risk management program is having a professional liability (PL) insurance policy that handles claims in exchange for a premium. This session discusses the cost of insurance, limits, claim classification but more importantly suggestions on how to handle a dispute, claim or circumstance when they occur.
Who should watch the recording?
---
Complete the form below to view the video